About Grace hopper institute
We are making a difference in learning, all over the world.
Gain invaluable experience by working on real-world, mission-driven projects that make a positive impact on people's lives – all in exchange for a golden ticket that grants direct access to our highly sought-after partner companies.
The world is changing very rapidly, and technology is at the forefront of this change. We must provide access to opportunity for all, regardless of their background.
On Polish ground, we want to continue the work of our namesake – computer scientist Grace Hopper – by combining pioneership, creativity, and work ethic, while spreading knowledge on how society can benefit from technology on a much wider scale. This is our movement. A movement to make a di)erence and leverage the know-how collected by some of the most recognizable tech brands out there.

Our Mission
Our Vision
Our Values
Our Mission
Our Mission
Our mission is to bridge the digital divide and provide equitable access to career opportunities in the IT industry for people of all ages and backgrounds. We believe that technology should empower everyone, regardless of their current circumstances. Through our programs and resources, we strive to bring about a world where everyone has access to the knowledge and skills needed to succeed in the global economy. We are committed to providing top-notch training and resources so that people can develop the digital literacy necessary to make informed decisions, participate in society, and benefit from technological advances. We aim to eliminate digital poverty by providing resources that enable underserved communities to build capacity and gain access to new networks of potential jobs, investment opportunities, education, and information. Furthermore, we want to spark innovation among those already engaged with technology by cultivating an environment where pioneership merges with work ethics. We envision a world where sharing knowledge is commonplace, as it will lead to a better understanding between di)erent cultures, which is essential for economic growth worldwide. With this in mind, we support not only those who ask for our help, but also those who help others through their projects and initiatives

Our Vision

Our Values
Our culture is one that encourages and rewards innovation, creativity and curiosity.
We emphasize a merit-based approach to learning, believing that everyone should have access to the same educational opportunities regardless of their background or socio-economic status. Our focus on courageous disruption means that we are not afraid to question authority or existing norms in order to create change.
At the Grace Hopper Institute, we strive to combine the pioneering spirit with hard work ethics while also sharing knowledge within our community. We bring together individuals with diverse skill sets and backgrounds in order to create new possibilities and spread awareness about technology's potential impacts on society. By helping those who help others, we work towards creating meaningful connections between people while fostering a "pay it forward" mentality among members of our community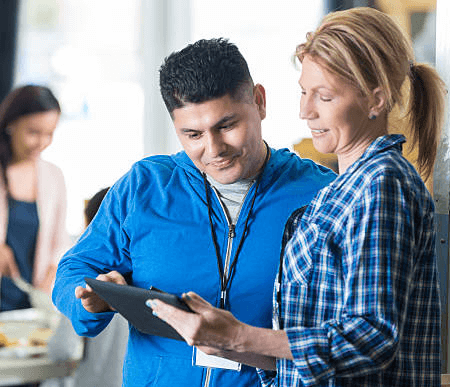 Become part of our revolution and join the team at the Grace Hopper Institute!
Donate to Chojnowski Foundation
Mazowiecka 11/49 Street, 00-052 Warsaw, Poland
KRS: 0000935065
Administration account in PLN:
06 8980 0009 2105 0000 3898 0001
hello@gracehopperinstitute.org
+48 666 277 810
Weronika Chmielewska
media@gracehopperinstiture.org
Keep upto date with our
news & updates.
By signing up i accept to receiving emailed and agree to the privacy policy.