GHI For Non-profit organizations
Transform your NGO with technology and help effectively.
Our mission is to provide equal access to opportunities in technology, and to help create a world in which everyone can fulfill their potential. We believe that technology can be a powerful force for good, and we are committed to eliminating digital poverty and empowering digitally underserved communities.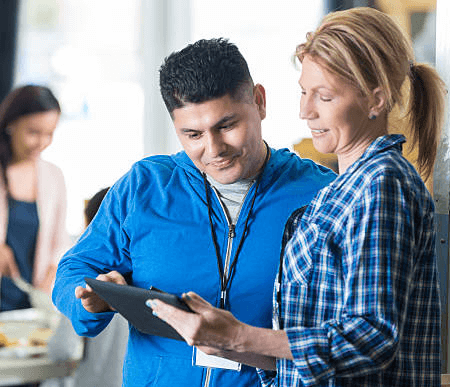 Together we will train talented individuals and help your organization help effectively.
We believe in providing resources and opportunities to organizations that strive to make a positive impact. We are committed to helping those who help others by investing in talented individuals from diverse backgrounds and giving them access to quality education through our scholarship program. We hope to bridge the gap between talent and opportunity through our unique approach.
Through this partnership between your organization and us, we can make a real di#erence in the lives of those who need it most. We look forward to giving talented individuals access to quality first work experience while simultaneously helping your NGO achieve its objectives more e"ciently than ever before!
Tell us about your needs!
If you're an organization or NGO that wants to make a positive, lasting impact on the world, join us and let us help you achieve your mission! By partnering with us, you'll gain access to an array of resources and opportunities that can benefit your organization.
Fill in the form below to get started now.